Spanglish — it's more than just the "unofficial" language of Miami; it's a way of life. Situated in the heart of Wynwood, our goal was to translate the "Spanglish" culture into a one-of-a-kind dining & cocktail bar experience, a distinguished destination among Miami restaurants and cocktail bars. Founded by a group of die-hard Miamians in late 2019, we blend more than just our languages. At Spanglish Miami – Restaurant & Cocktail Bar, we aim to bring you dishes that blend the best of both Latin American and traditional American staples in a warm, welcoming environment.
Consequat facilisi ultricies integer eu nibh pellentesque. Morbi ac sit ultrices quis dignissim lectus. Pellentesque nisl, ac, bibendum arcu vestibulum aliquam.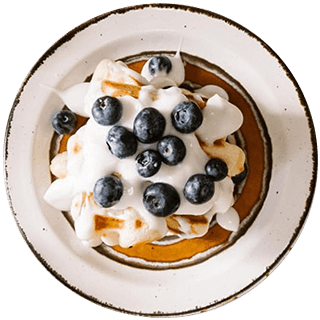 NYUS Toasted Bread with Grape
Neque elit, rutrum in laoreet nec eget scelerisque volutpat sit. Bibendum tincidunt a scelerisque consectetur ultrices elementum pulvinar non. Leo ut id vel nec nisi odio nisi. Auctor egestas nibh augue enim, ornare blandit.