Located in Wynwood, Spanglish is the best Miami speakeasy bar for true cocktail enthusiasts. Look for the distinctive golden cocktail shaker marking our entrance, the first clue to the secrets that await inside.
The Spanglish Miami Speakeasy Experience
Step into the vibrant world of Spanglish, where the bustling life of Miami takes a pause, making room for intimate conversations and newfound connections. Venture below the golden shaker and uncover the adventure that awaits.
Signature Cocktails at Miami's Hidden Bar
At Spanglish, the essence of Miami's speakeasy scene is captured in each meticulously crafted cocktail. Our master mixologists conjure concoctions that not only please your palate but also offer a visual feast, setting a new standard in Miami's hidden bars scene.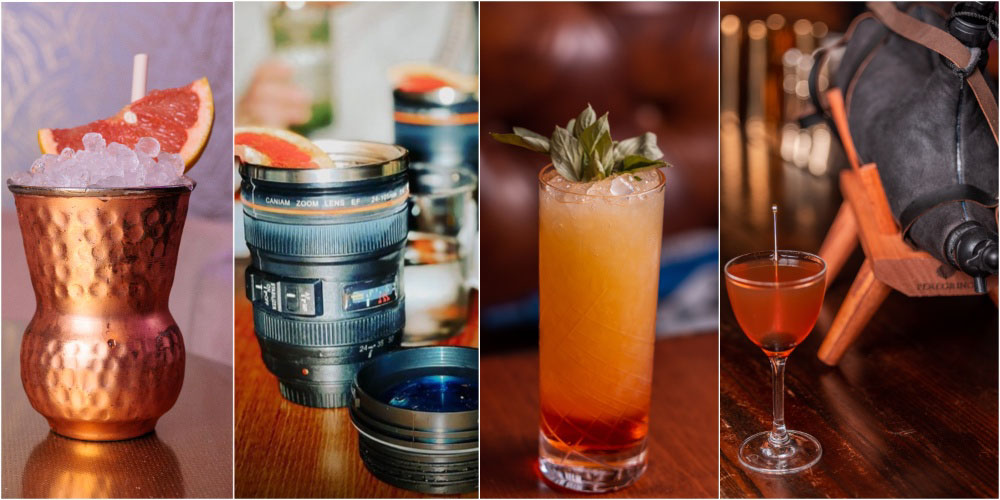 An Intimate Atmosphere Unparalleled in Miami Speakeasies
Delve into Spanglish, a space where Miami's enigma merges with the golden days of Art Deco, invoking the magnificence found in cities like NYC and Havana. This secret bar in Miami entices you to a visually sumptuous and secluded refuge, adorned with art from noted artists like Tatiana Suarez and Tiago Magro. Positioned as a beacon in the vibrant Miami nightlife, our dimly lit sanctuary offers a synergy of culinary and artistic brilliance, resembling a cozy haven that stands unparalleled in the Miami speakeasy scene. Here, each visit morphs into a sensory odyssey, encouraging guests to immerse themselves in an environment as rich and dynamic as our culinary masterpieces.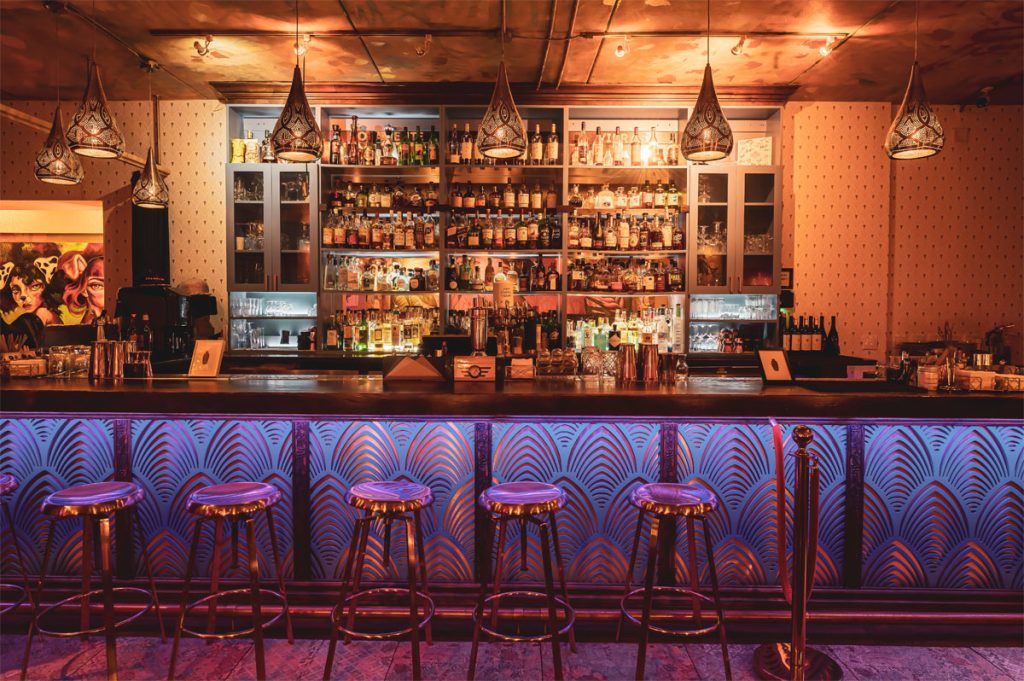 A Miami Speakeasy Presenting Gourmet Tapas
At Spanglish, we advocate that fine drinks deserve the company of exquisite food. Our menu unveils a diverse array of gourmet tapas, complementing our cocktail selection impeccably. Engage in a gastronomic journey that has positioned Spanglish at the top of Miami's culinary landscape since 2020.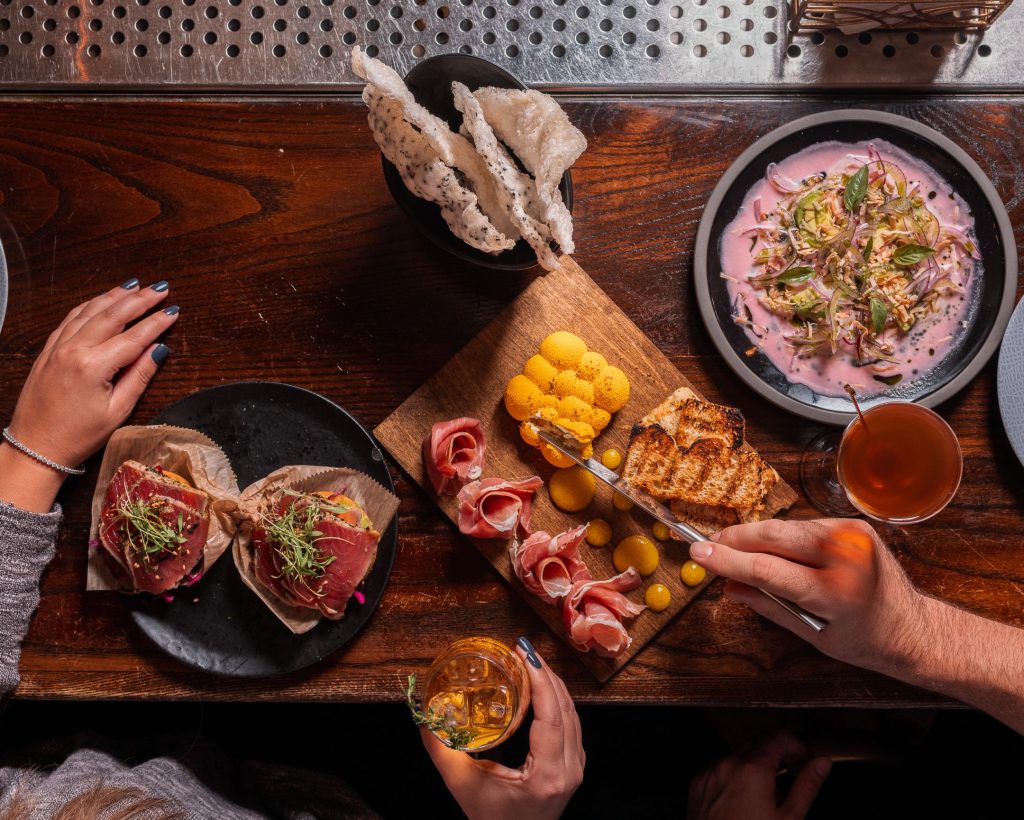 A Top Selection Among Miami's Secret Bars
Don't just take our word for it; hear what our guests who have reveled in the cocktail delights at Spanglish, heralding it as a top pick among secret bars in Wynwood.
"An experience unlike any other! The cocktails are artworks in themselves, and the atmosphere pulsates with energy. A must-visit in Miami!"
"Spanglish has risen as my favored speakeasy in Miami. The drinks, the food, the ambiance – it's simply without equal"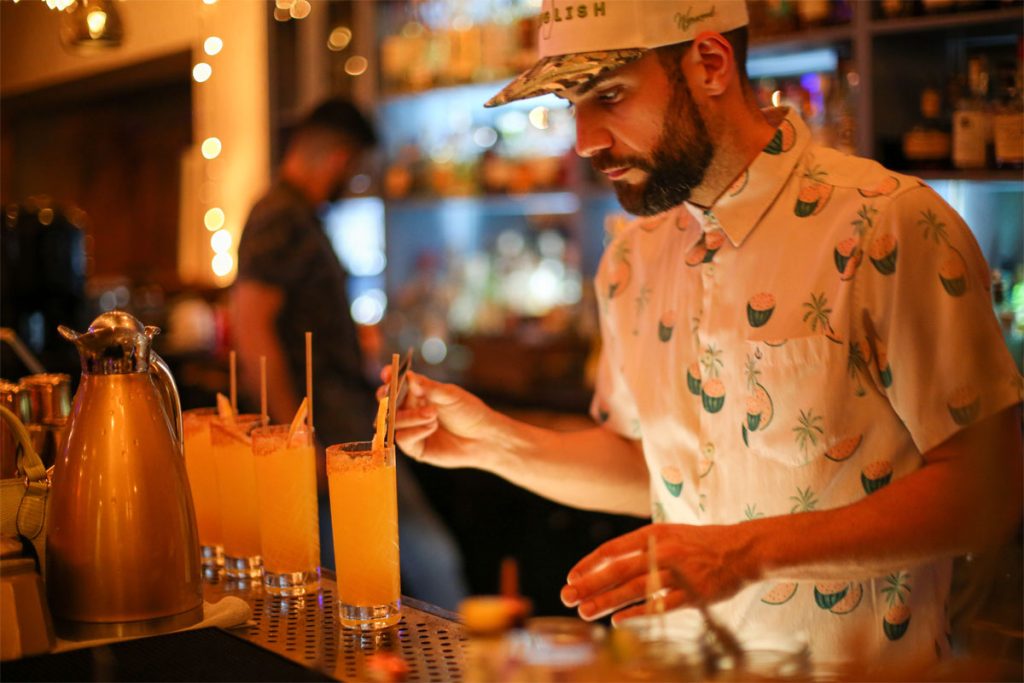 Secure Your Spot at Miami's Best Speakeasy - Spanglish
Ready for an unforgettable escapade in a Miami speakeasy? Join us at Spanglish, where tradition, flavor, and innovation unite to craft an extraordinary gathering among Miami's hidden bars. Book your table today!
Stay Updated with Our Miami Speakeasy Instagram Adventures
Follow us on Instagram to be the first to receive updates about our thrilling events and a glimpse of the finest craft cocktails in Miami.