Best restaurants in miami
In the heart of Wynwood, Spanglish is one of the best restaurants in Miami, offering creative cocktails, unique tapas, and an energetic atmosphere.
Meet Spanglish - The Best Restaurant in Miami
Discover the vibrant world of Spanglish, a standout among the best restaurants in Miami. Delve into the unparalleled dining adventure at Spanglish, as showcased in the video below.
The Best Dinner Experience in Miami
Spanglish distinguishes itself, offering a menu that takes the dinner experience to extraordinary levels. Our culinary team prepares dishes that delight both the eyes and the palate, setting a new standard for the best restaurants in Miami.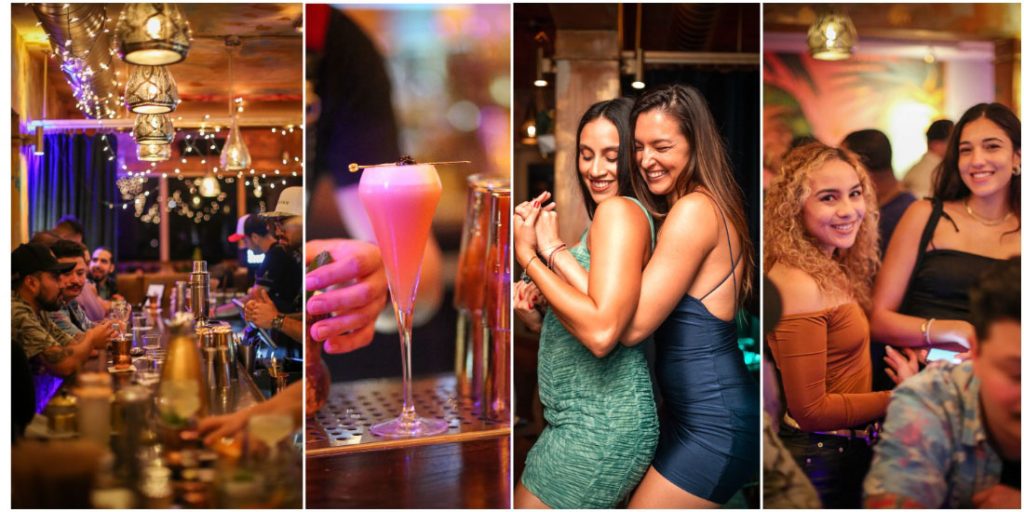 The Best Miami Restaurant with the best Atmopshere
Step into Spanglish, where the charm of Miami blends with the timeless elegance of the Art Deco era, reminiscent of the splendor found in metropolises like NYC and Havana. This sanctuary in the Miami dining scene invites you to a rich and vibrant retreat, adorned with artistic works from renowned artists such as Tatiana Suarez and Tiago Magro. A beacon in the bustling Miami nightlife, our comfortable and softly illuminated haven offers a mixture of culinary and artistic expertise, promising an enriching experience unparalleled in the Miami dining landscape. Here, each visit transforms into a sensory adventure, enticing guests to immerse themselves in an ambiance as captivating and vivid as our culinary offerings.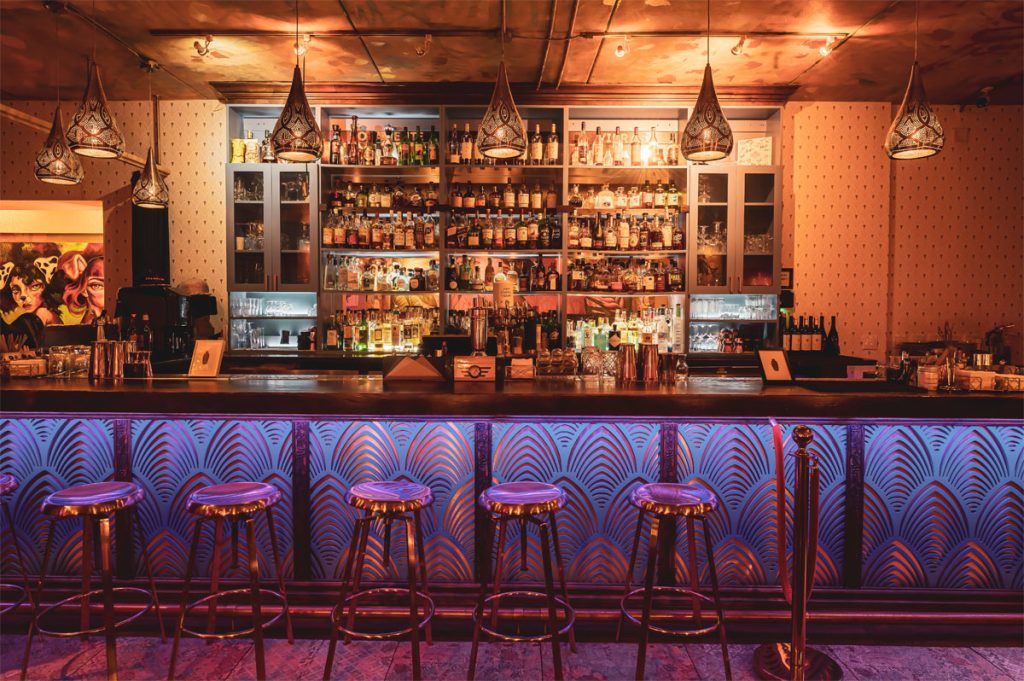 Enjoy Unique Tapas at One of the Top Best Restaurants in Miami
At Spanglish, we know that great drinks are even better when accompanied by fantastic food. Our menu showcases a rich selection of gourmet tapas that complement our drink options perfectly, laying the groundwork for a tapas-style dining experience that has set Spanglish at the forefront of Miami's dining scene since 2020.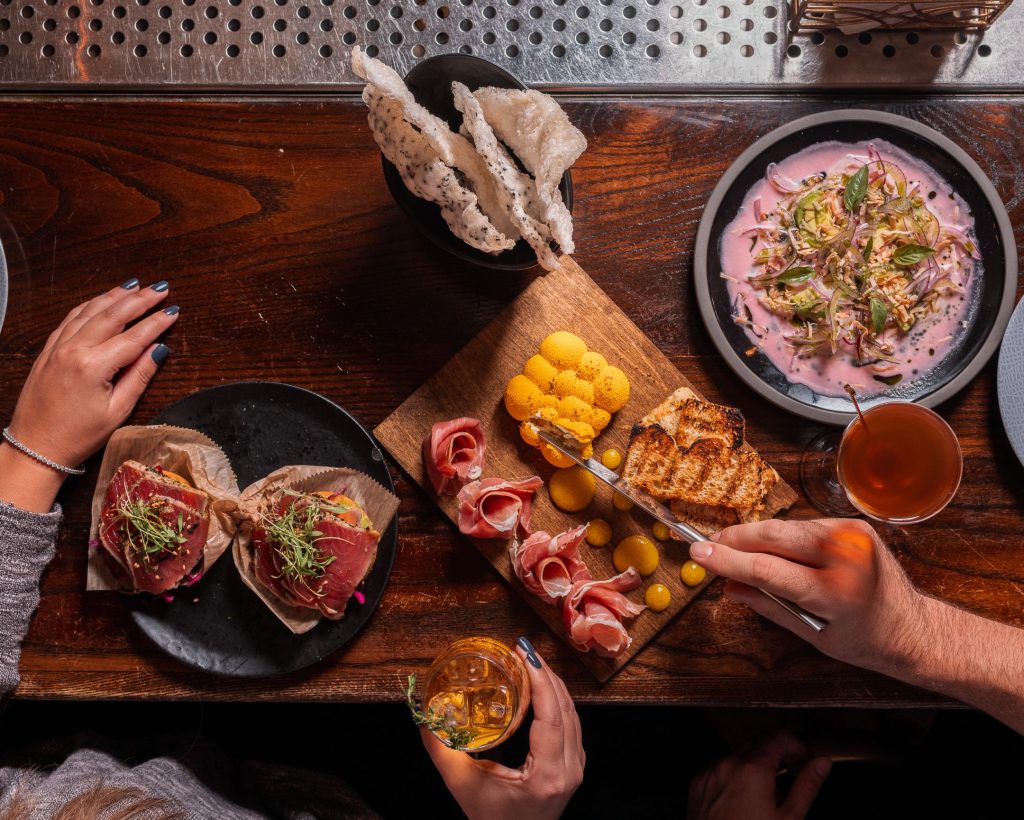 A Top Choice Among the Best Restaurants in Miami
Don't just take our word for it; hear from our customers who have relished their dining experiences at Spanglish, a trendsetter among fun restaurants in Miami.
"An amazing experience! The cuisine is a work of art, and the atmosphere is vibrant. A must-visit spot in Miami!"
"Spanglish has become my go-to dining spot in Miami. The food, the ambiance, the energy – it's simply perfect for any occasion!"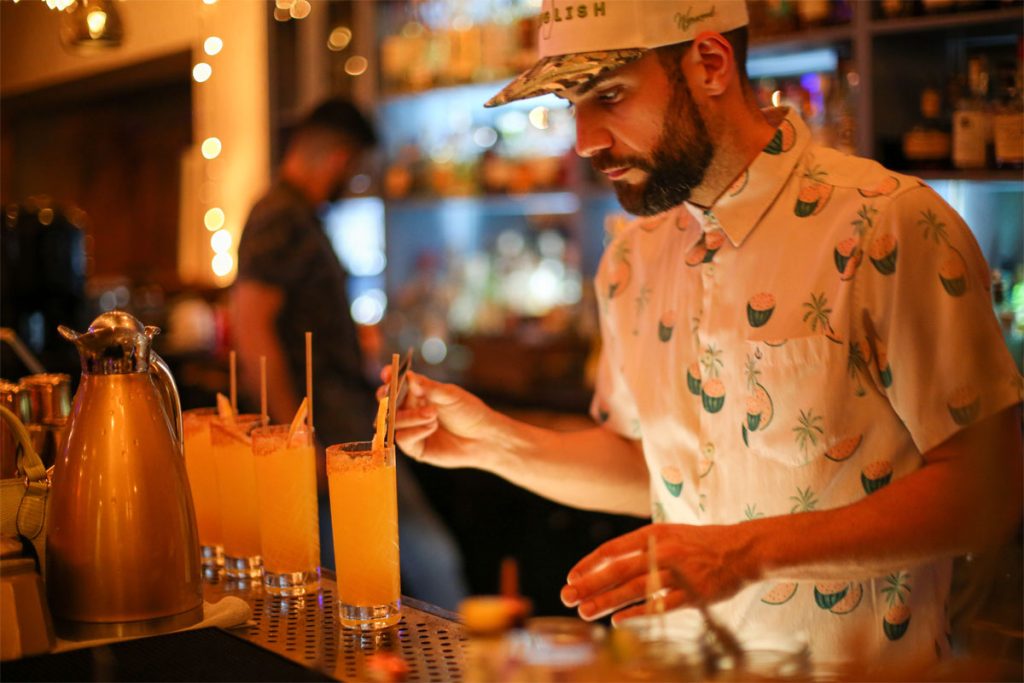 Reserve Your Table At Miami's Best Restaurant & Bar
Ready to embark on an unforgettable dining journey in Miami? Join us at Spanglish, where culture, flavor, and innovation converge to provide an unmatched gastronomic adventure amongst the best restaurants in Miami. Secure your table today!
See Why Spanglish is the Best Miami Restaurant on Instagram
Stay connected and be one of the first to receive updates on our exciting dinner events and a preview of the finest dining experience in Miami.