Spanglish is the best of Miami's
Located in the heart of Miami, Spanglish is the best bar in Wynwood for cocktail enthusiasts.
The Spanglish Wynwood Bar Experience
Spanglish offers a unique blend of cocktails and ambiance that sets it apart as a premier destination among Wynwood bars. Get a sneak peak of the Spanglish Craft Cocktail Bar experience in the video below.
Craft Cocktails in Wynwood Bar
Spanglish takes pride in offering a cocktail menu that is a class apart. Our mixologists craft drinks that are not only visually appealing but also tantalize your taste buds, setting a new standard for Wynwood bars.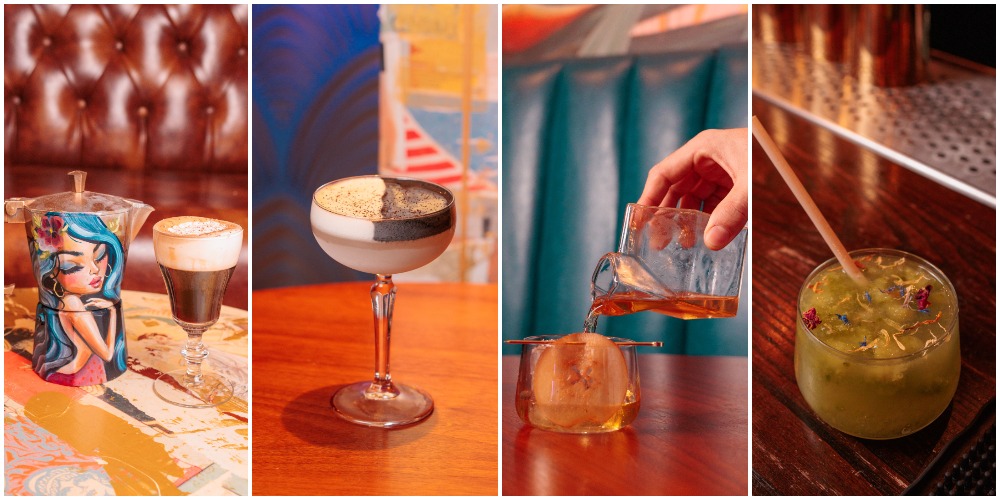 Intimate Atmosphere Wynwood Bars
At Spanglish, delve into an ambiance where Miami's vibrant spirit melds seamlessly with the golden age of Art Deco, echoing the majestic atmospheres of cities like NYC and Havana. This premier destination amongst Wynwood bars welcomes you to a visually arresting and romantic enclave, adorned with the stirring artworks of celebrated artists such as Tatiana Suarez and Tiago Magro. Emerging as a lighthouse of romantic allure in the energetic nightlife of Wynwood, our small yet intimate hideaway presents an unmatched fusion of culinary excellence and visual splendor, epitomizing a snug sanctuary that promises an enriching experience unlike other Wynwood bars. Here, each visit evolves into a sensory expedition, enticing visitors to stay and appreciate an environment that's as enticing and vibrant as the gastronomic delights we serve.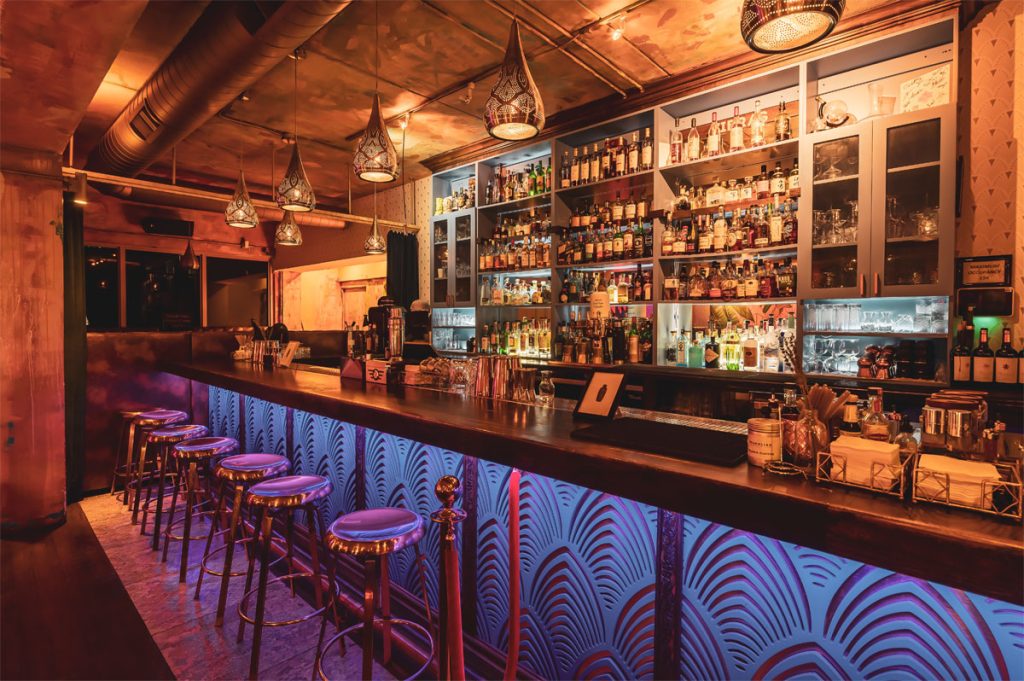 At Spanglish, we believe that a great drink is best enjoyed with great food. Our menu features a rich variety of gourmet tapas that perfectly complement our bar's cocktail offerings. From traditional dishes to innovative culinary creations, discover a food menu that promises a delightful culinary adventure. Despite being a cocktail-focused establishment, Spanglish has been consistently ranked one of the best Wynwood restaurants since 2020.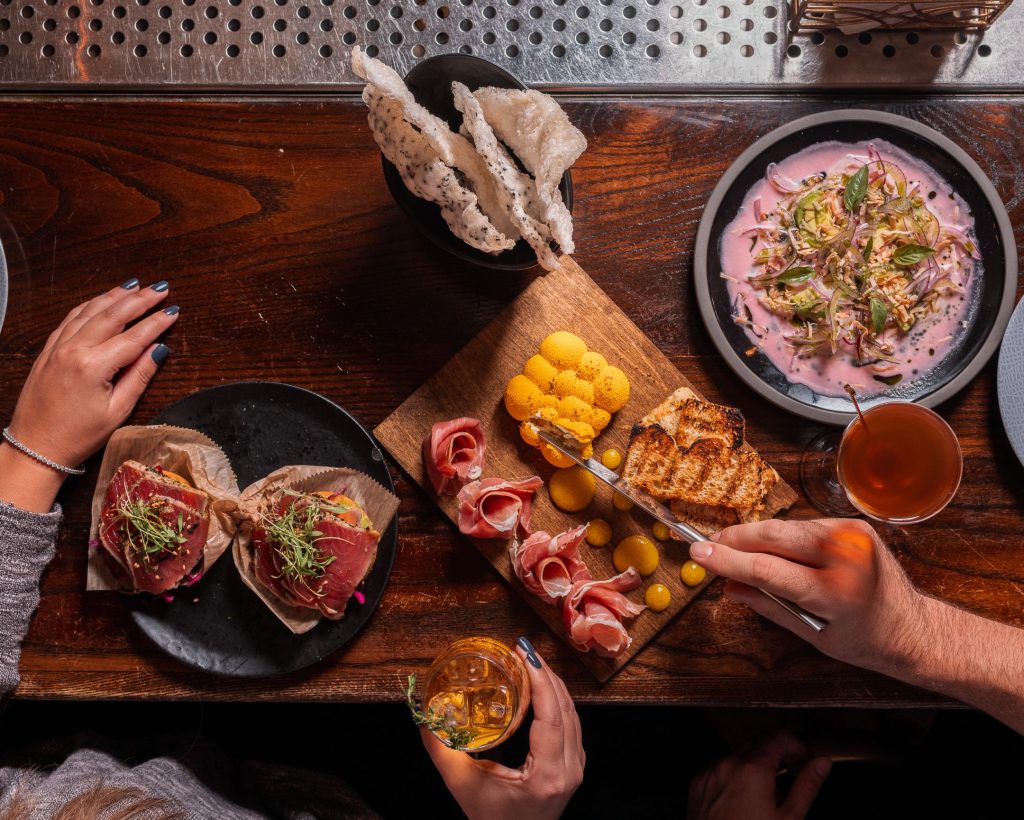 "One of the Best Bars in Wynwood"
Don't just take our word for it; hear what our patrons have to say about their cocktails and experience at Spanglish, making it a top choice among Wynwood bars.
"An unforgettable experience! The cocktails are a work of art, and the atmosphere is just vibrant. Definitely a must-visit in Wynwood!"
"Spanglish has become my go-to bar in Wynwood. The cocktails, the food, the vibe – everything is just perfect!"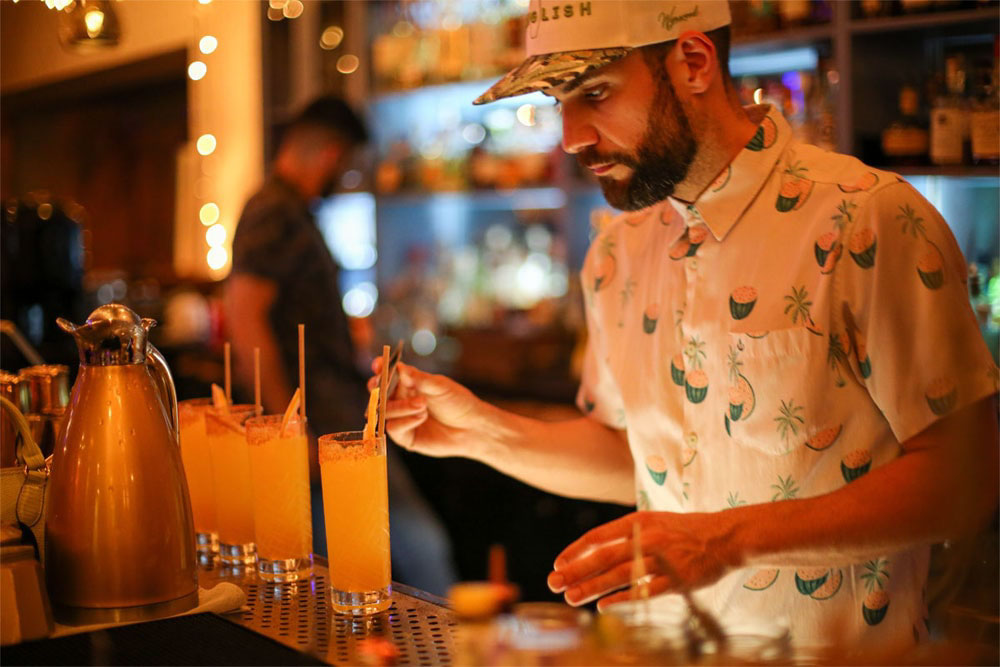 Reserve Your Table at the Best Wynwood Bar - Spanglish
Ready for an unforgettable cocktail bar experience in Wynwood? Join us at Spanglish in Wynwood, where culture, flavor, and creativity come together to offer an unparalleled experience among Wynwood bars. Book your table today!
Our Wynwood Bar Instagram Updates
Stay connected with our journey and be the first to know about our exciting events and a preview of the best bar in Wynwood Miami.