Spanglish is top restaurant & bar for the
Located in the heart of Miami, Spanglish is the best happy hour in Miami, offering an exciting blend of craft cocktails & tapas that satisfy both your palate and wallet.
Discover the Best Happy Hour in Miami at Spanglish
End your workday or start your Miami night out with the unbeatable happy hour specials at Spanglish. Every Wednesday to Friday, from 5 PM to 7 PM, Spanglish opens its doors for the best happy hour in Miami, featuring handcrafted cocktails and scrumptious sharable plates that epitomize the vibrant Miami happy hour scene.
The Best Happy Hour Near Me in Miami
Discover why Spanglish is hailed as the 'best happy hour near me' in Miami. Our happy hour menu transcends the regular offerings, standing as a beacon in the Miami culinary landscape. Enjoy our crafted cocktails for just $9 and savor the taste of our "tapas-style" plates, starting at just $5, providing an unparalleled happy hour Miami experience.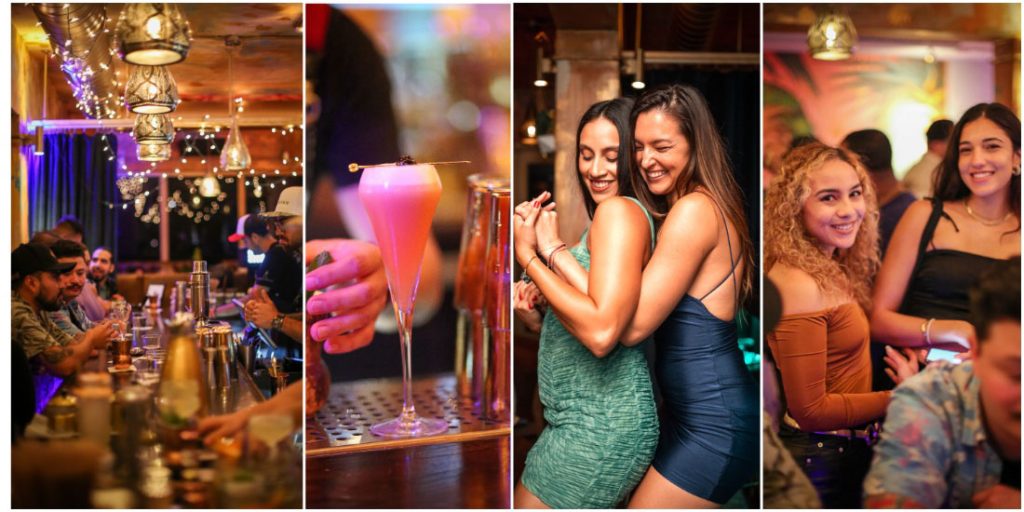 Miami Happy Hour in a Unique Atmosphere
Experience a Miami happy hour like no other at Spanglish. We offer more than just enticing deals. Step into a space that pulsates with the vibrant spirit of Miami, complemented by artistic and chic interiors, setting the stage for a revitalizing and enriching happy hour experience. It's not just a happy hour, it's a Miami happy hour that resonates with style and verve.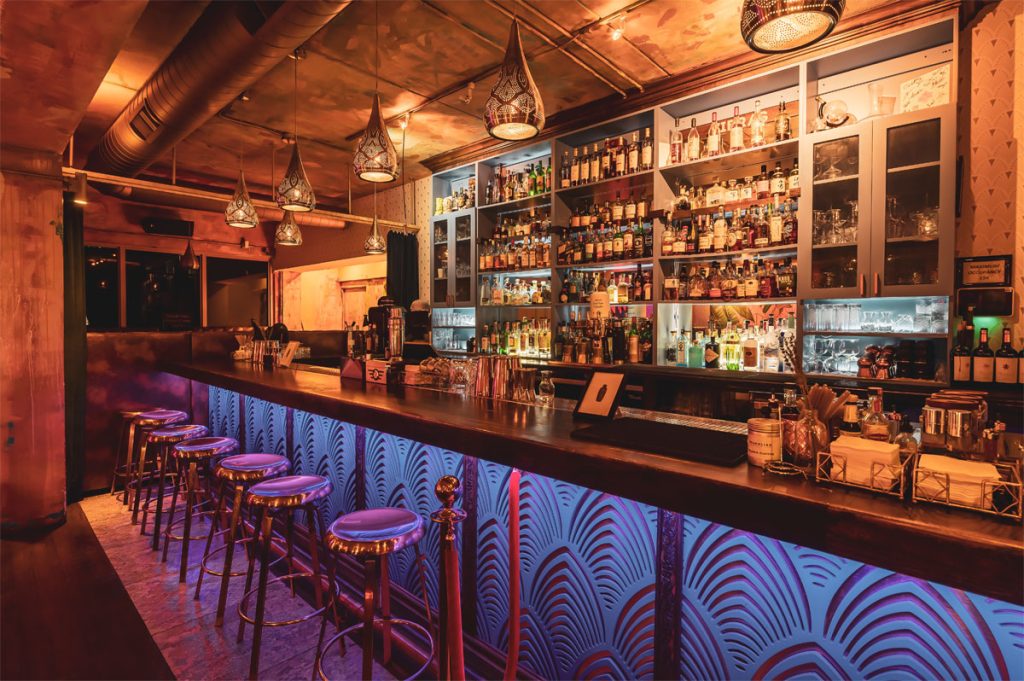 Happy Hour Specials with Tapas at Spanglish
Indulge in happy hour specials that pair perfectly with delightful food offerings at Spanglish. Relish our famed Spanglish Milk Bread, a soft delight harmonized with fermented guava butter and a sprinkle of black salt, all available at a mere $5. Or perhaps, enjoy the crispy textures and robust flavors of our Timba Frita, a gastronomic delight featuring crispy queso blanco coupled with guava and Spanglish Sazón, topped with crispy garlic for just $8.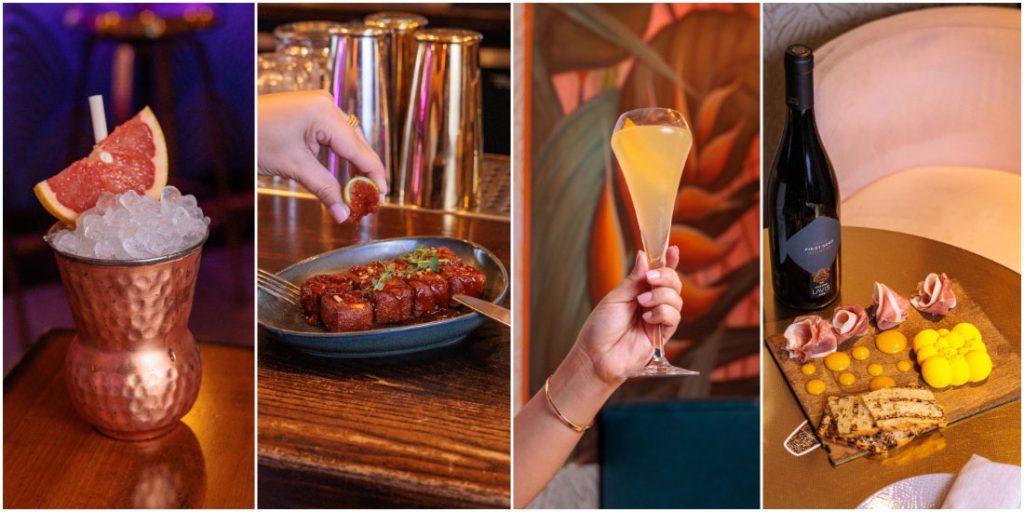 Rave Reviews for the Best Happy Hour in Miami at Spanglish
Our patrons can't stop raving about their experience at what they declare as the best happy hour in Miami. Here's what they have to say:
"The place to be! The cocktails are nothing short of artworks, making Spanglish the definitive stop for happy hour in Miami."
"Spanglish has swiftly risen as my go-to for Miami happy hour. The cocktails, the food, the ambiance – it's all top-notch!"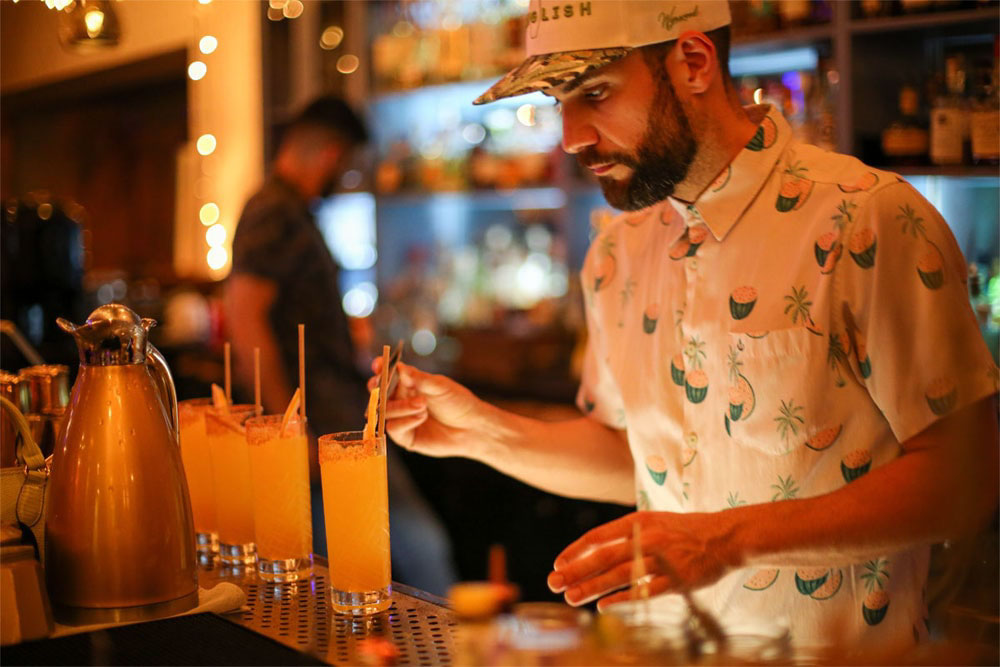 Reserve Your Spot for the Best Miami Happy Hour
Ready to immerse yourself in an unforgettable Miami happy hour experience? Spanglish welcomes you with open arms, where culture, taste, and creativity blend seamlessly. Reserve your table now and step into the realm of the best happy hour specials in Miami!
Stay Tuned for Updates on the Best Happy Hour in Miami
Stay in the loop with the latest happenings and vibrant events at Spanglish, the nucleus of the best happy hour in Miami. Follow us to receive fresh updates and sneak peeks of the remarkable happy hour food and drink specials we offer.