In the heart of Wynwood, Spanglish is a fun restaurant in Miami, offering creative cocktails, unique tapas, and an energetic atmosphere.
The Spanglish Fun Dining Experience in Miami
Dive into the vibrant world of Spanglish, the go-to spot among fun restaurants in Miami. Prepare yourself for an exciting dining adventure at Spanglish, showcased in the video below.
Spanglish distinguishes itself by offering a menu that transforms the fun dinner experience into a thrilling escapade. Our chefs craft dishes that are a visual and culinary delight, thereby redefining what fun restaurants in Miami can offer.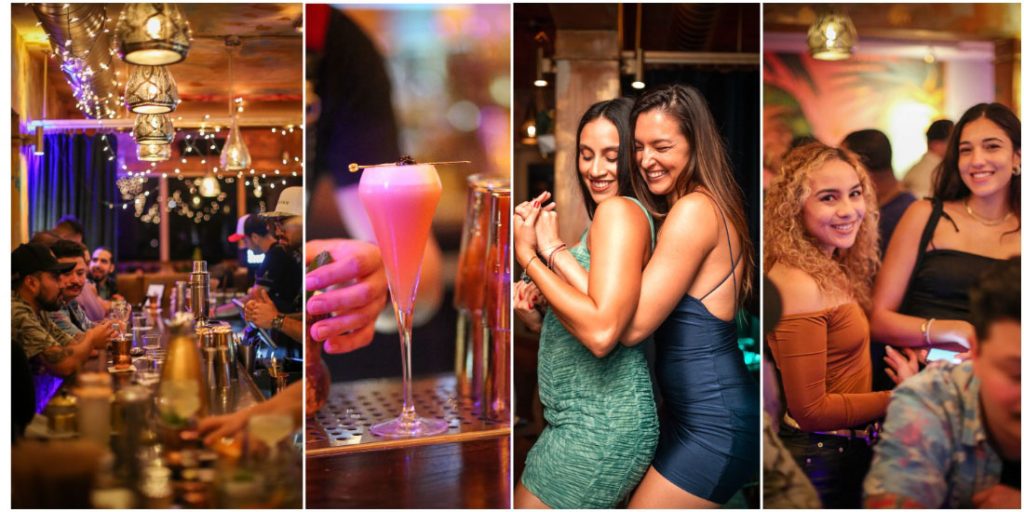 A Unique Atmosphere Unlike Other Fun Restaurants In Miami
Welcome to Spanglish, where the spirit of Miami merges with the vibrant energy reminiscent of great cities like NYC and Havana. This oasis in the Miami restaurant scene welcomes you to a vivid and entertaining retreat, adorned with artistic creations by celebrated artists like Tatiana Suarez and Tiago Magro. Situated as a hub of fun amidst the bustling Miami nightlife, our lively and artistically illuminated haven combines culinary expertise with artistic flair, promising an experience unmatched in the Miami dining sector. Here, every visit turns into an engaging adventure, urging patrons to embrace an ambiance as vibrant and lively as our culinary offerings.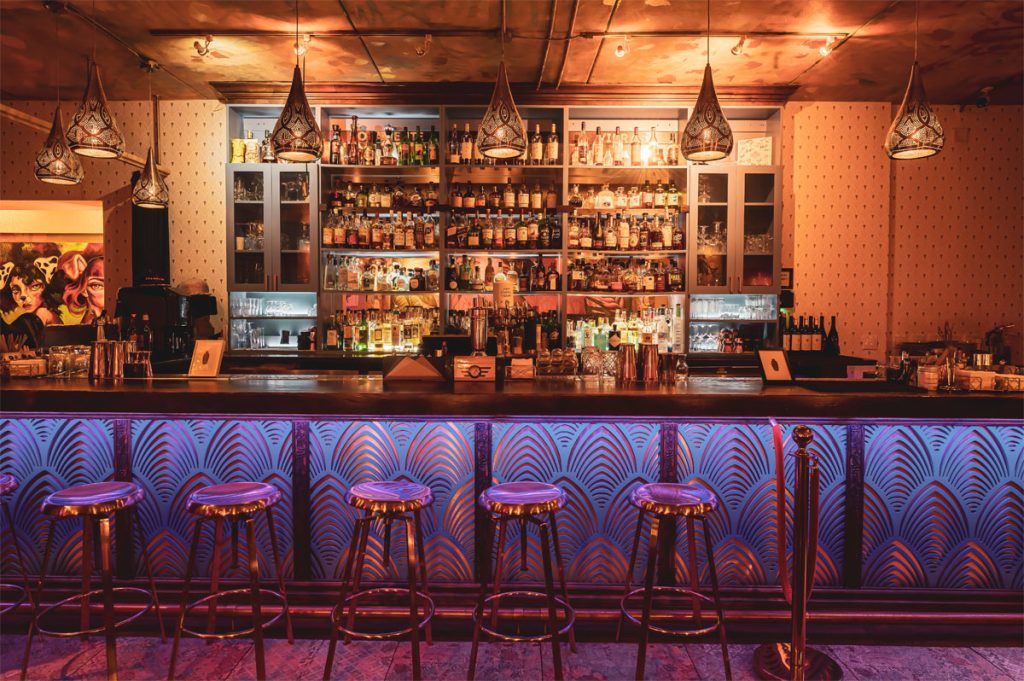 Enjoy Unique Tapas At One Of The Top Fun Restaurants In Miami
At Spanglish, we recognize that great drinks deserve excellent food companions. Our menu showcases a rich selection of gourmet tapas that complement our beverage lineup perfectly, establishing a tapas-style dining adventure that has positioned Spanglish at the forefront of Miami's dining landscape since 2020.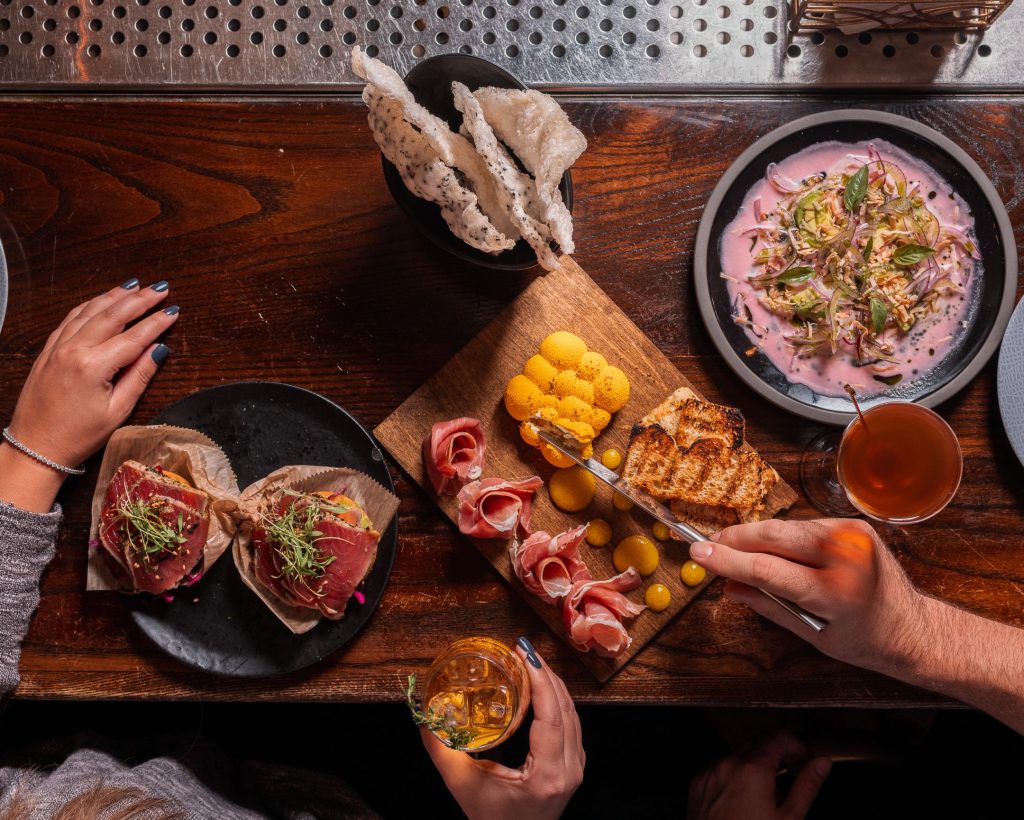 A Favorite Spot Among Fun Restaurants In Miami
Don't just take our word for it; hear from our customers who have relished their dining experiences at Spanglish, a trendsetter among fun restaurants in Miami.

"An exhilarating experience! The dishes are artwork, and the atmosphere is buzzing. A must-visit in Miami!"
"Spanglish has turned into my ultimate hangout place in Miami. The food, the vibe, the fun – it's the ideal spot for a great time!"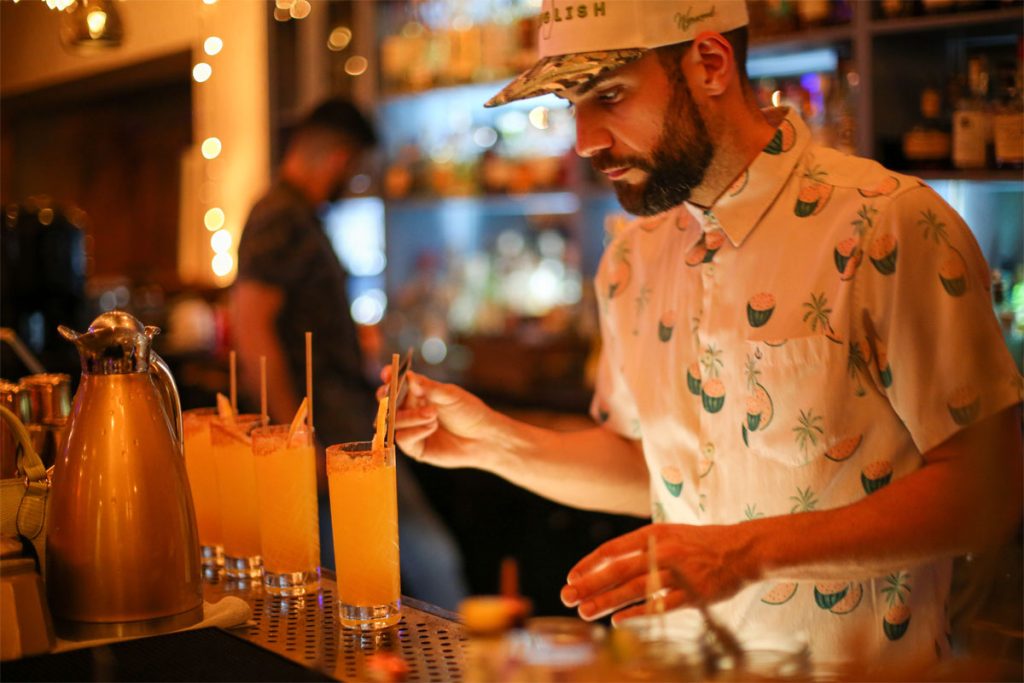 Reserve Your Table At Miami's Most Fun Restaurant & Bar
Ready to partake in an unforgettable fun dining adventure in Miami? Join us at Spanglish, where culture meets flavor and innovation, offering an unmatched culinary journey among fun restaurants in Miami. Secure your table today!
Stay Tuned With Our Fun Miami Restaurant Instagram Updates
Keep in touch and be the first to receive updates on our special events and get an insider's glimpse of the best fun dining experience in Miami.