Spanglish is ranked #1 in the
Located in Wynwood, see why Spanglish is one of the best bars in Miami for true cocktail enthusiasts.
Spanglish - The Gem Among the Best Bars in Miami
Begin your adventure at Spanglish, the hidden gem amongst the best bars in Miami. Find our distinctive entrance marked by a golden shaker – a symbol of the exceptional experience that awaits within. Peek into the exclusive Spanglish adventure in the video below.
Best Drinks in Miami Only at Spanglish
Why settle for the ordinary when you can enjoy the best drinks in Miami? At Spanglish, we raise the bar with a drinks menu that is a visual and sensory delight, created by our team of skilled mixologists. Come discover why we are among the cool bars in Miami offering the best drinks in town.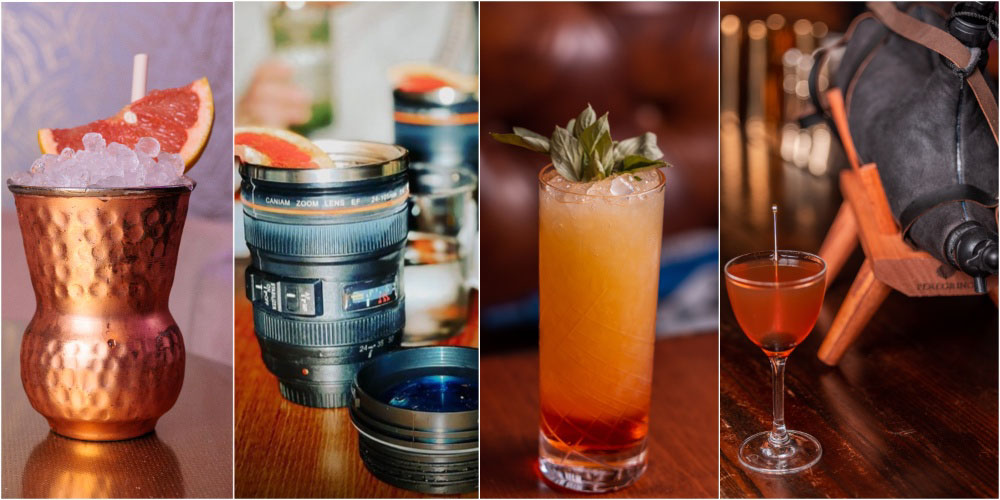 A Cozy Atmosphere Amidst the Top Bars in Miami
Dive into a cozy atmosphere that is both vibrant and intimate, setting us apart from other top bars in Miami. Our stylish, Art Deco-inspired setting, adorned with artwork by renowned artists, provides a comforting retreat from the bustling city life. At Spanglish, every visit is a rich sensory journey, inviting guests to relax and soak in a lively atmosphere complemented by our fantastic culinary offerings.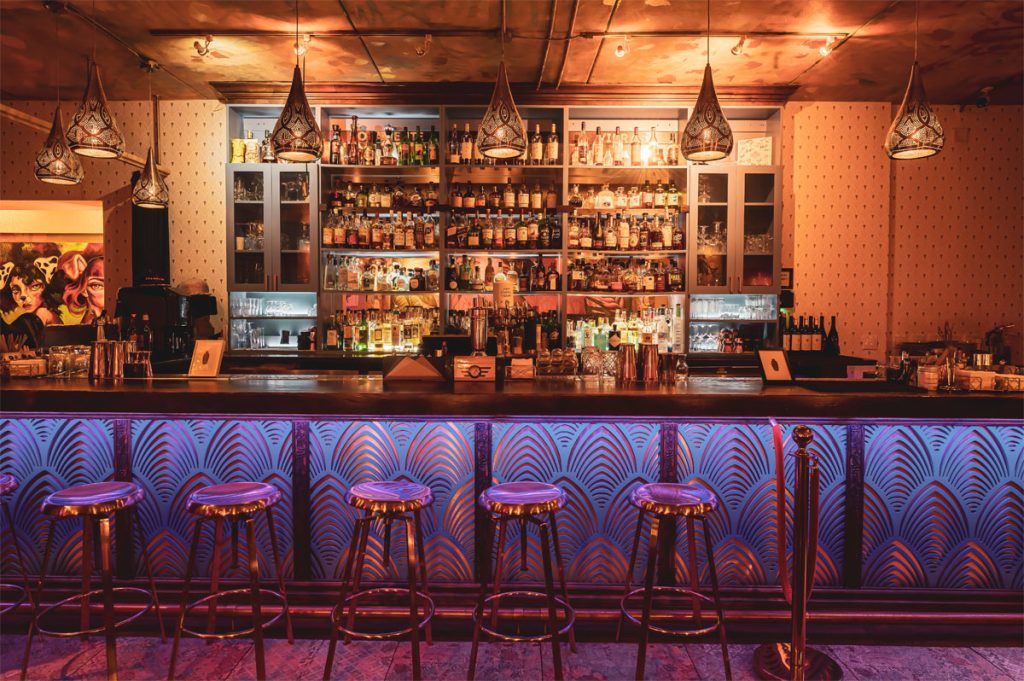 Gourmet Tapas to Complement Your Night Out at The Miami Bars
Good drinks deserve great food! At Spanglish, our gourmet tapas are the perfect complement to our exquisite drink selection. Indulge in a culinary journey that seamlessly blends traditional and modern flavors, solidifying our reputation as one of the best Miami bars since 2020.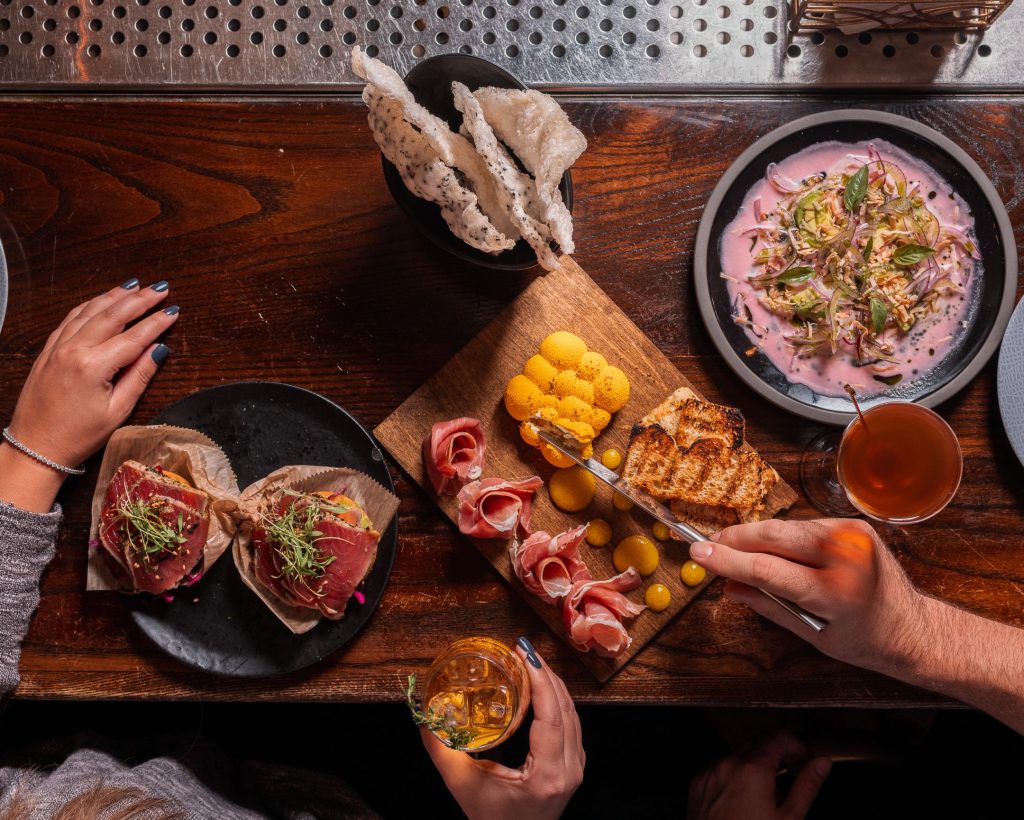 Rave Reviews for One of the Best Bars in Miami
But don't just take our word for it. Hear what our satisfied patrons have to say about their experiences at Spanglish, solidifying our place as one of the go-to cool bars in Miami.

"An exhilarating experience! The drinks are masterpieces, and the atmosphere is electrifying. You must visit the best bar in Miami — Spanglish!"
"Spanglish has quickly become my favorite bar in Miami. The drinks, the food, the vibe – it's simply unmatched"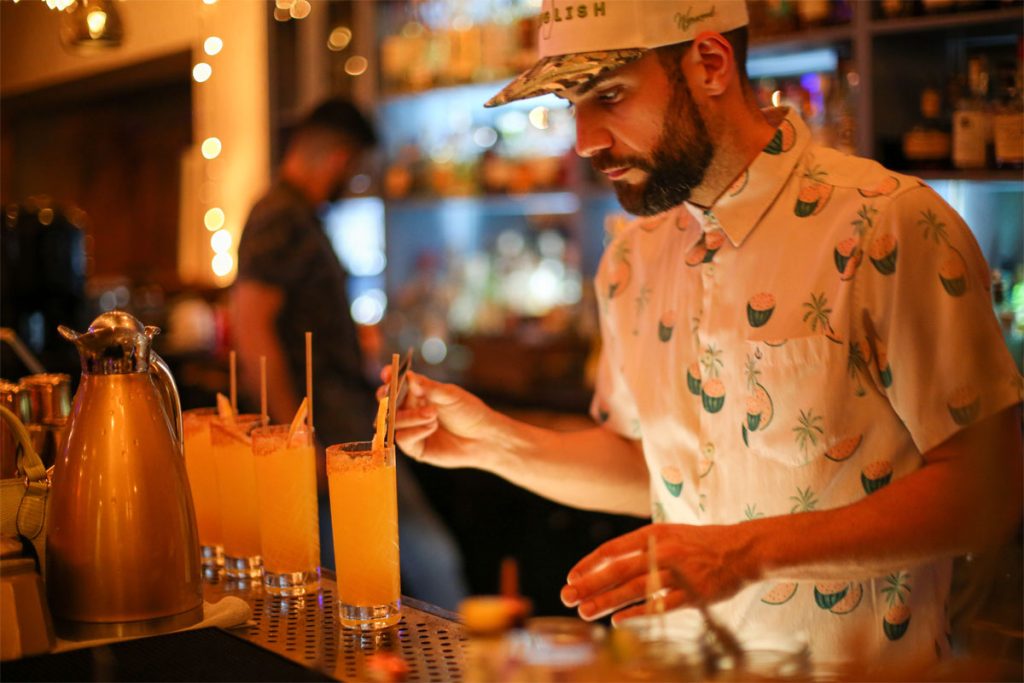 Secure Your Spot at Spanglish - The Best Bar in Miami
Are you ready for a night to remember? Join us at Spanglish, where we offer a blend of culture, taste, and innovation, promising an unparalleled party bar in Miami. Book your table now!