Located in Wynwood, Spanglish is the best craft cocktail bar in Miami for true cocktail enthusiasts.
The Spanglish Miami Cocktail Bar Experience
Spanglish stands out as a vibrant oasis in the bustling landscape of Miami cocktail bars. Catch a glimpse of the exclusive Spanglish Miami Cocktail Bar adventure in the video below.
Signature Cocktails at Our Miami Cocktail Bar
Spanglish is renowned for presenting a cocktail menu that transcends the ordinary. Our adept mixologists craft concoctions that are a feast for both your eyes and taste buds, establishing a new benchmark in the Miami cocktail bars scene.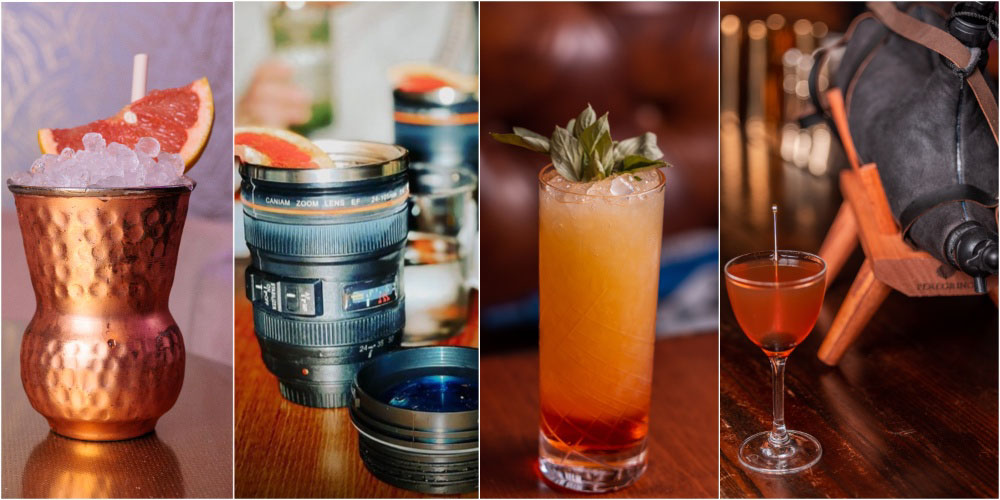 An Intimate Ambiance Unlike Other Miami Cocktail Bars
At Spanglish, immerse yourself in a realm where the mystique of Miami meets the golden era of Art Deco, reminiscent of the grandeur found in cities like NYC and Havana. This Miami cocktail bar invites you to a visually rich and romantic hideaway, with interiors graced by artworks from renowned artists like Tatiana Suarez and Tiago Magro. As a beacon of romance in the bustling Miami nightlife, our intimate and dark sanctuary offers an unparalleled blend of culinary and visual artistry, embodying a cozy retreat that promises an enriching experience unlike any other in the Miami cocktail bars scene. Here, every visit transforms into a sensory journey, beckoning guests to linger and revel in an atmosphere that's as flavorful and vibrant as our culinary offerings.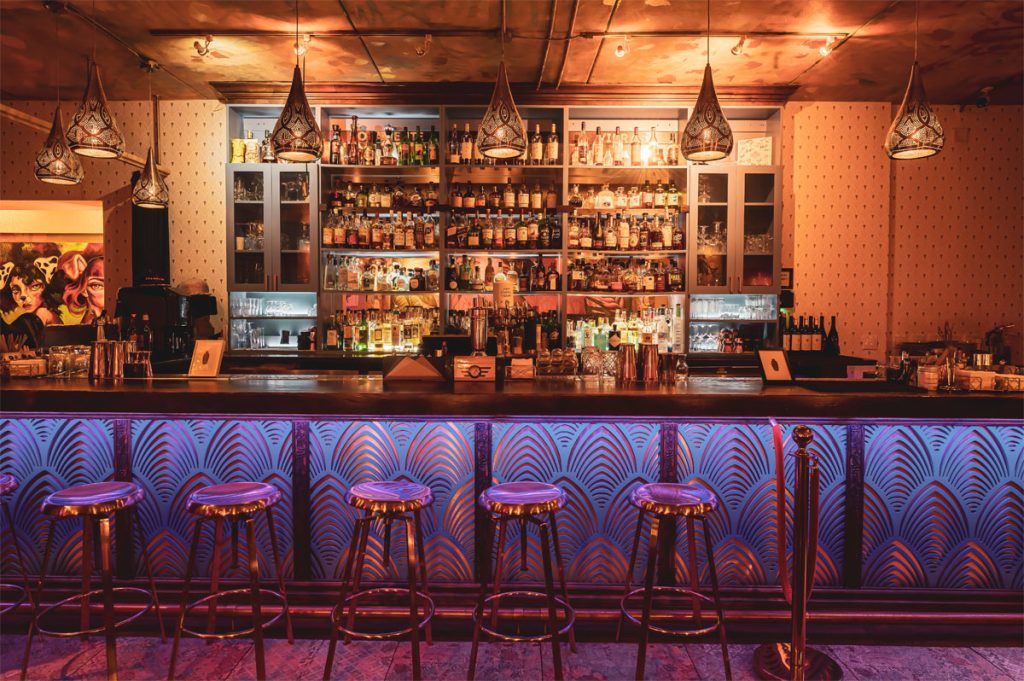 A Miami Cocktail Bar Offering Gourmet Tapas
At Spanglish, we firmly believe that exquisite drinks should be paired with equally delectable food. Our menu brings to your table a rich assortment of gourmet tapas that harmonize perfectly with our cocktail selection. Ranging from traditional recipes to contemporary gastronomic delights, embark on a culinary adventure that has earned Spanglish a top spot in Miami's dining scene since 2020.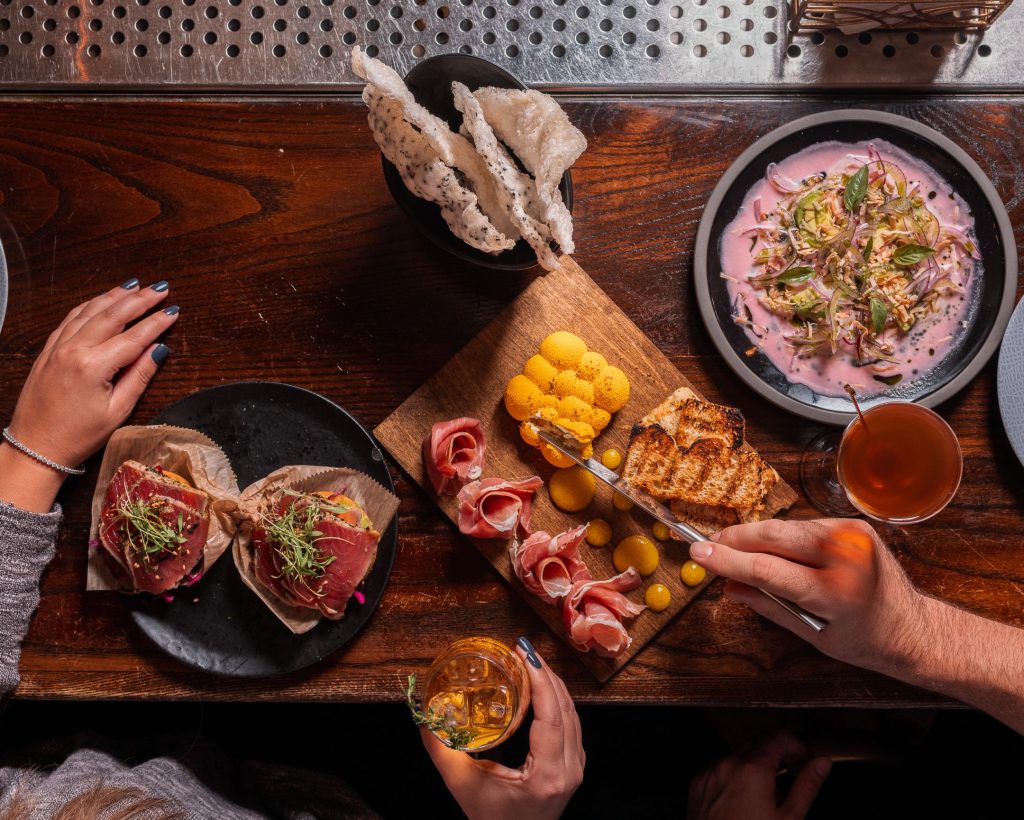 A Top Choice Among Miami Cocktail Bars
Don't just take our word for it; hear what our patrons have to say about their cocktails and experience at Spanglish, making it a top choice among Wynwood bars.
"An unforgettable journey! The cocktails are pieces of art, and the vibe is electrifying. A must-visit spot in Miami!"
"Spanglish has established itself as my preferred cocktail bar in Miami. The cocktails, the cuisine, the atmosphere – it's simply unparalleled!"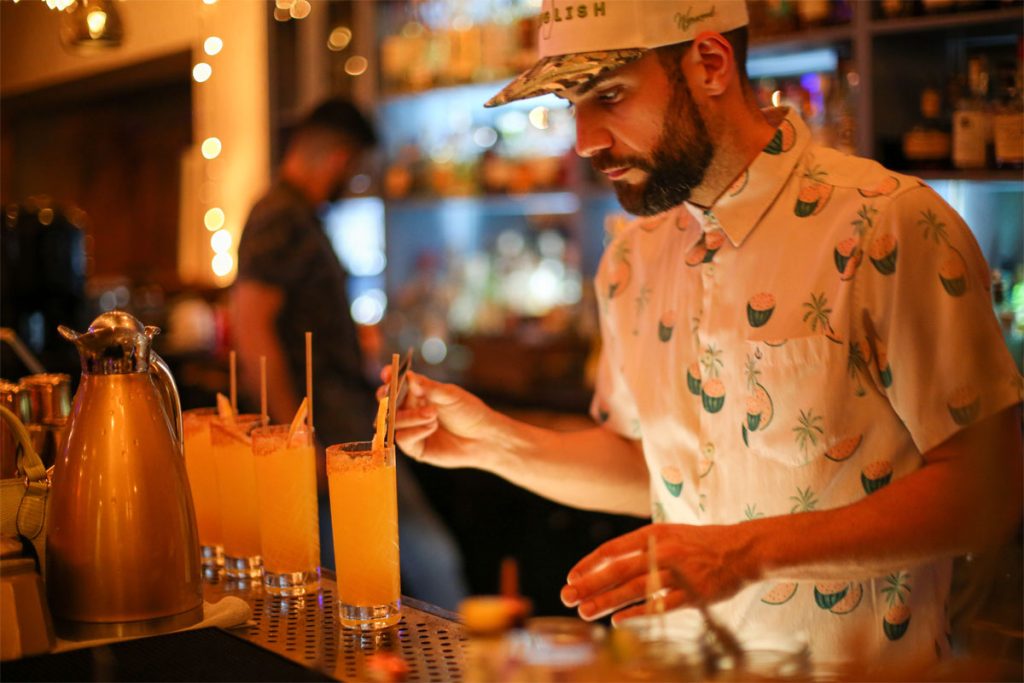 Reserve Your Table at Miami's Best Cocktail Bar - Spanglish
Are you ready to dive into an unforgettable Miami cocktail bar experience? Join us at Spanglish, where culture, taste, and innovation converge to offer an unmatched rendezvous amidst Miami cocktail bars. Secure your table now!
Our Miami Cocktail Bar Instagram Updates
Stay connected with our journey and be the first to know about our exciting events and a preview of the best craft cocktails in Miami.