Located in the heart of Miami, Spanglish is the best happy hour in Wynwood for cocktails & tapas.
Discover the Best Happy Hour in Wynwood at Spanglish
Dive into the vibrant Wynwood nightlife with the best Wynwood Happy Hour experience at Spanglish. From Wednesday to Friday, between 5 PM to 7 PM, treat yourself to a remarkable evening characterized by excellent handcrafted cocktails and tantalizing sharable plates.
Happy Hour in Wynwood Today
At Spanglish, we take pride in presenting a Happy Hour menu that stands out in the Miami culinary scene. With our happy hour today, you can enjoy our handcrafted cocktails for just $9, and enjoy our sharable "tapas-style" plates, starting at $5.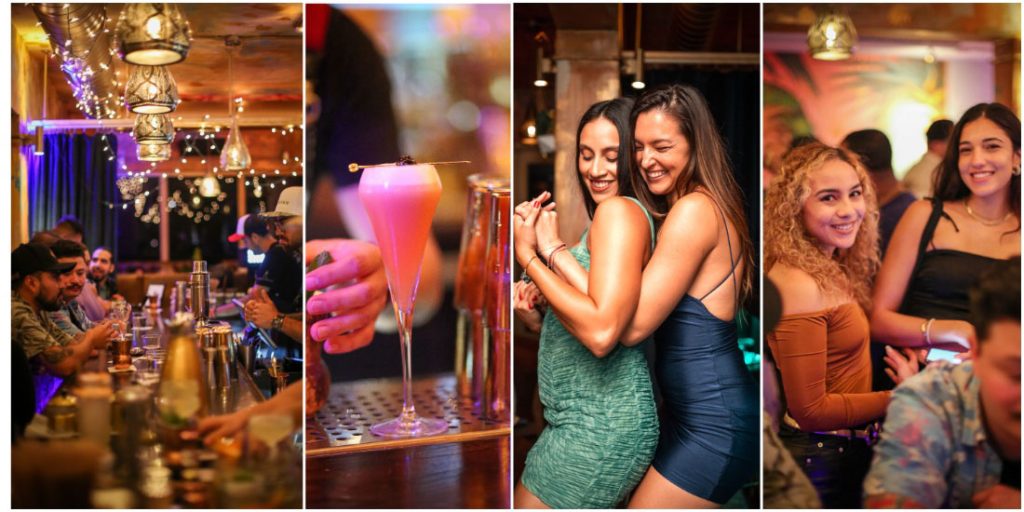 Wynwood Happy Hour in A Unique Atmosphere
The Wynwood Happy Hour at Spanglish offers more than just great deals. Immerse yourself in a lively yet comforting space, where the energetic Miami spirit blends seamlessly with artistic and stylish interiors, providing a refreshing and enriching experience.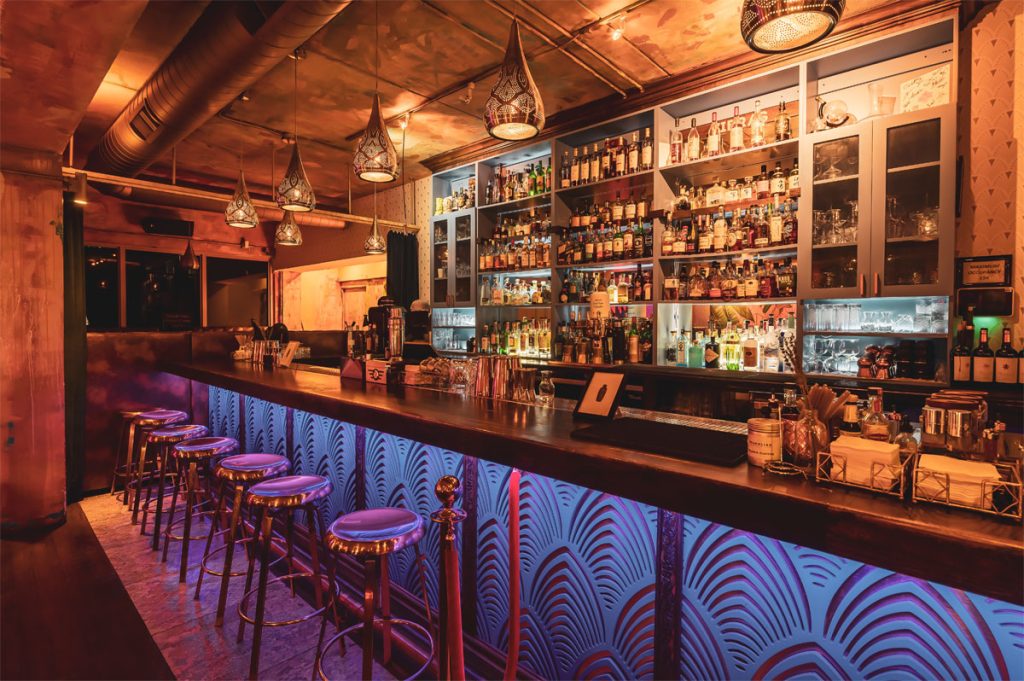 Happy Hour in wynwood with Tapas
Dive into a platter of our famed Spanglish Milk Bread, a delicate delight paired perfectly with fermented guava butter and a hint of black salt, all for just $5. Or perhaps let the crispy textures and bold flavors of our Timba Frita tease your palate, a delicacy featuring crispy queso blanco harmonized with guava and Spanglish Sazón, crowned with crispy garlic for a mere $8.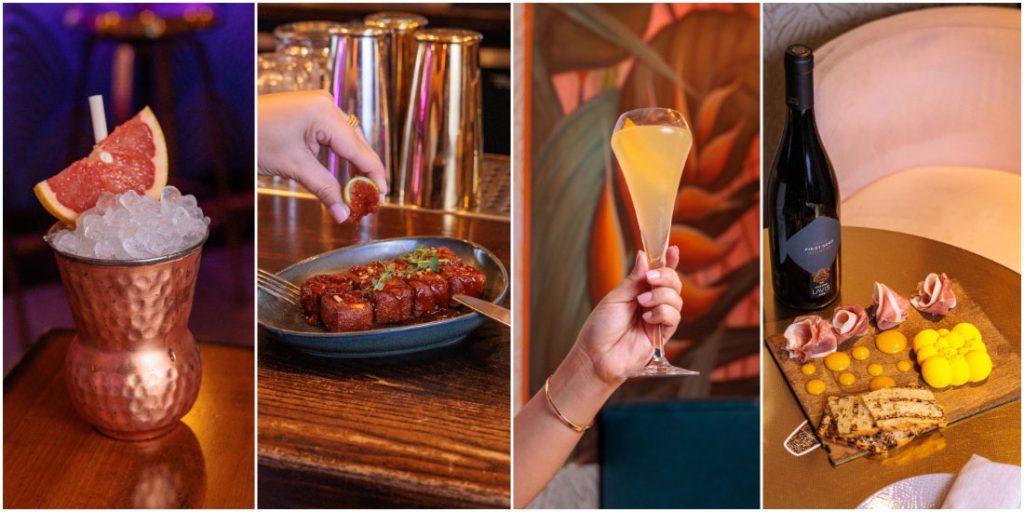 Rave Reviews for the Best Happy Hour in Wynwood at Spanglish
Don't just take our word for it – our patrons consistently vote us as the destination for the best happy hour in Wynwood today. Hear what they have to say about their experiences at Spanglish:
"An absolute must-visit! The cocktails are a masterpiece, making it the go-to spot for happy hour in Wynwood."
"Spanglish has quickly become my favorite Wynwood happy hour spot. From the cocktails to the food and the atmosphere, everything is simply perfect!"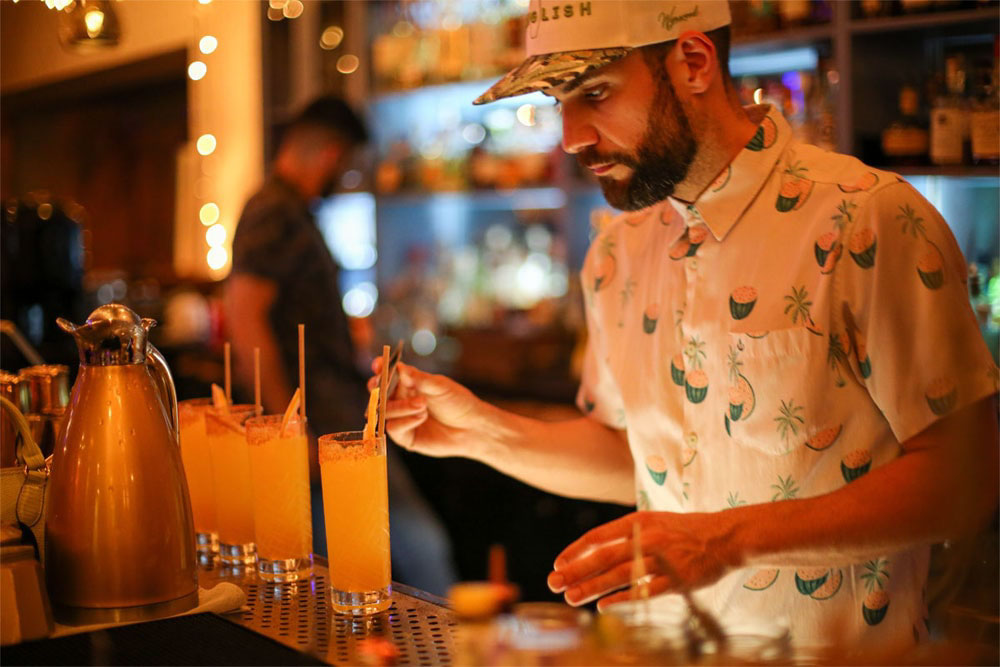 Make your Wynwood Happy Hour Reservations
Ready for an unforgettable happy hour experience in Wynwood? Join us at Spanglish in Wynwood, where culture, flavor, and creativity come together. Reserve your table for happy hour today!
Stay Tuned for Updates on Happy Hour in Wynwood
Stay connected and be the first to know about our exciting updates and the vibrant scene at Spanglish, the hotspot for the best Happy Hour in Wynwood. Follow us for the latest news and a preview of the exceptional Happy Hour experiences we offer.
Spanglish is quickly establishing itself as the prime destination for happy hour in Wynwood. Our inventive cocktails and gourmet tapas menu create a vibrant yet cozy atmosphere that captures the lively spirit of Miami. Join us at Spanglish for a delightful journey in flavor and ambiance, and discover why many regard us as the go-to place for happy hour in Wynwood.
Join us for the happiest hours at Spanglish from Wednesday to Friday, between 5 pm and 7 pm. Our doors remain open until midnight on weekdays and we extend the vibrant vibes until 1 am on Fridays and Saturdays.
While not located in Miami Beach, Spanglish is a short and worthwhile drive away, situated conveniently near other bustling Miami neighborhoods such as Brickell, Downtown Miami, and more. We invite you to make the journey and experience the best happy hour in Wynwood at Spanglish.