Host an unforgettable cocktail and dinner experience

"Spanglish in Wynwood, Miami is the perfect venue for any occasion."
Book A Private Event at Spanglish
Spanglish's intimate dining experience is perfect for birthdays, bachelorette parties, company holiday parties, and more. Please complete the form below and someone from our team will get back to you wiht a quote within 24 hours.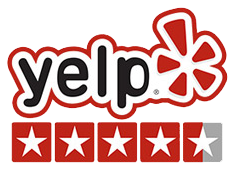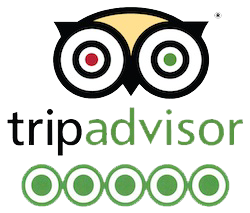 The Spanglish Experience
Dinner Meets a Show
Our bartenders are not only masters at crafting one-of-a-kind craft cocktails, they are also masters of bartending flair. Watch as they flip bottles, toss around cocktail shakers, and dazzle you with a show while making your favorite drinks.
Unique Hand-crafted Cocktails
Have you ever tried a rum old fashioned served out of a cafetera? A cocktail served from a camera lens? Every drink at Spanglish is an experience -- good luck having just one!
A Foodie-approved Menu
This month marks the launch of our brand-new menu. From the "Spanglish Milk Bread" (fermented with guava butter and black salt) to our Octopus Croquetas and our famous Arroz Mamposteado. You haven't seen a menu quite like this.
One Part Restaurant, One Part Art
Spanglish's interiors are inspired by the Art Deco era architecture of NYC, Miami, Havana, San Juan, Mexico City, and Buenos Aires, boasting a mix of tropical decor with forest green seating and gold lighting fixtures throughout. Artist Tatiana Suarez (aka Tatunga) was tapped to interpret an Art Deco era woman holding a Cuban parrot, which serves as the focal point of the space. In contrast, Brazilian artist Tiago Magro pulled in a street element by combining prohibition-era posters with graffiti covering the walls and ceilings.
What They're Saying About Spanglish
David Beckham's favorite Miami Bar
❝
When it comes to bars, a favorite Miami spot of the soccer star's is Spanglish in Wynwood. Beckham says he marvels at co-owner Hector Acevedo's talent -- not merely his bartending, but also the flair he exhibits when preparing espresso martinis for a crowd.
❞ --
Miami New Times
SOBEWFF 2020 Art Of Tiki Winners
❝
At Art of Tiki, bartenders from the top tiki bars across the nation created their versions of classic tiki drinks. Criteria for the rum-based libations included a balance of flavors and presentation — an essential part of a tiki cocktail. The bartenders presented the potent potables in creative tiki mugs garnished with tropical flowers and skulls.
Spanglish was named the overall tiki victor.
❞ --
Miami New Times
Instagram-worthy Cocktails
❝
The cocktails are as creative as they are Instagram-worthy. Think drinks like the cafecito Old Fashioned that is served in a cafetera, or the Spanglish and Chill, a tequila-based cocktail with strawberry infused sweet vermouth, tangerine, lemon, and pink peppercorn, served in a "popcorn bag" topped with caramel popcorn and chicharron dust.
❞ --
Miami Eater
Address: Spanglish Craft Cocktail Bar + Kitchen, 2808 N Miami Ave, Miami, FL 33127 (Get Directions)