Spanglish NYE Dinner + Cocktail Experience
December 31st
Celebrate NYE with our three-course dinner + cocktail pairing.
Spanglish in Wynwood is hosting a three-course dinner and cocktail pairing experience to celebrate New Year's Eve.

Each person will have their choice of an appetizer, an entree, and a dessert. Each course also includes a cocktail (for a total of 3 cocktails).

With 2 seating options available, you can kick-start your NYE celebration with us by choosing our 7:00 dinner experience, or join us for 9PM seating and celebrate with food, cocktails, and bubbles, into the new year.

DJ Mutis will be providing live music throughout the night.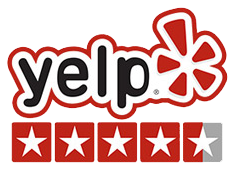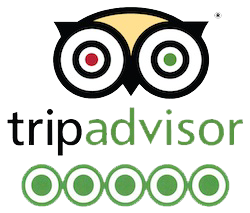 Spanglish NYE Dinner + Cocktail Experience
· $125 per person ·
Dinner Menu:
Select 1 item per course per person. Each course is accompanied by your choice of 1 cocktail.
-First Course-
SEARED TUNA TATAKI
House Pique / avocado / toasted cashews / fried capers / cilantro
or
BURRATA & CITRUS
Florida citrus / thai basil / pistachio / pomegranate / arbequina oil / aged balsamic / sour dough toast
-Second Course-
WAYGU BEEF RAVIOLI
Jerez wine reduction sauce / maytag blue cheese / caramelized apple
or
COLOSSAL PRAWN AL AJILLO
Smoked bacon tacu tacu / ajilimójili sauce

-Third Course-
WHITE CHOCOLATE CREME BRÛLÉE
Caramelized banana / dehydrated raspberries
or
PASSION FRUIT SUSPIRO LIMEÑO
Swiss Merangue


Cocktail Menu (Choose any 3):
CAFETERA OLD FASHIONED
Brugal 1888 / Cigar Bitters / Cold Brew Coffee Reduction

VUELA PALOMA
Don Julio Blanco Tequila/ Yellow Bell Pepper/ Lime/ Grapefrurt / Ginger / Cilantro Tincture/ Savory Salt Rim

THAI COCO
Coconut Fat Washed Haku Vodka / Lemongrass / Kaffir Lime / Ginger / Topo Chico Sparkling Water

NEGRONI TIENE TUMEAO
Plantation 3 Stars / Luxardo Bitter Bianco / Homemade Falernum / Cocchi Americana / Grapefruit Bitters / Lime Zest / Anise Star

SPANGLISH HARLEM
Basil Hayden Rye / Grapefruit Infused Cocchi Di Torino Sweet Vermouth / Gonzalez Byass PX Sherry/ Chocolate Mole Bitters

SPANGLISH & CHILL
Maestro Dobel Diamante Tequila / Strawberry Infused Cecchi Di Torino Sweet Vermouth /Tangerine/ Lemon / Pink Peppercorn

Rum Diary
Havana Club Aiiejo / Plantation 3 Stars/ Palo Cortado Sherry / Strawberry Balsamic Reduction / Lemon / Angostura Bitters/ Vanilla Soda

GIPSY TEA & TONIC
Bombay Sapphire Gin / Grapefruit Bitters / Bergamo! / Elderflower Tonic / Citrus Wheels / Pink Peppercorn / Mint

STRAWBERRY CRUSTA
Courvoisier VS / Luxardo Maraschino - Mandarin Napoleon / Vanilla Bitters / Ginger / Strawberry / Cinnamon / Sugar Rim

GRAPE GATSBY
Citadelle Gin/ Muscat Grape Cordial/ Lemon/ Topo Chico Sparkling Water/ Frozen Grapes

PIMP MY RYE
Bulleit Rye / Earl Grey Tea/ Sage/ Lemon/ Yuzu Tonic

ESPRESSO MARTINI
Haig Club / Cold Brew / Vanilla / Cacao / Mole Bitters / Lemon Oils

SAZERAC
Sazerac Rye 6 Yrs / Peychaud's Bitters / Herbsaint

CHAMPAGNE MENU
$150 - TAITTINGER BRUT
$175 - Moët CHANDON BRUT IMPERIAL
$200 - VEUVE CLICQUOT BRUT
$250 - RUINART BRUT ROSE
$500 - DOM PERIGNON BRUT
FOR PARTIES OF 11+, PLEASE CONTACT US FOR CUSTOM VIP PACKAGES:
EMAIL: info@spanglishmiami.com
TEXT/CALL: (786) 870-4258
Address: Spanglish Craft Cocktail Bar + Kitchen, 2808 N Miami Ave, Miami, FL 33127 (Get Directions)
About Spanglish
Miami's top bartenders and chefs come together to create a unique food and craft cocktail experience. Spanglish Craft Cocktail + Kitchen is born.